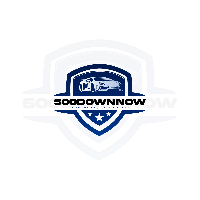 PLEASE ONLY SCHEDULE APPOINTMENTS YOU'RE SURE YOU CAN COMMIT TO.
Your Appt Is Set For Only The Day & Time You Choose. If you need to reschedule, Please contact us Please DON'T Come In Before Your appt Date. If You Can't Make It In, Call Or Text US asap.
ONLY BOOK AN APPOINTMENT IF YOU'RE 100% SURE YOU CAN MAKE IT IN!

❗️PLEASE BE MINDFUL WHEN BOOKING APPOINTMENTS! If YOU DON'T SHOW UP TO CAN CAUSE YOU TO LOSE YOUR CHANCE OF BUYING A VEHICLE FROM US. ❗️

ONLY BOOK FOR A DAY YOU CAN COMMIT TO.


👉🏾If you are not sure of when you can come in PLEASE DO NOT book an appointment until you your are 100% absolutely sure you're coming in .