We're constantly adding features to our appointment reminder app to give it a depth of features no competitor has. We chose to integrate with Zapier because we love the way it can speed up and simplify our customers' workflows. We love it so much that we included it in our appointment toolbox.
Zapier connects GoReminders to other web services like MailChimp, Google Drive, and hundreds of others. Setting up automated workflows (called Zaps) between apps is quick and easy. No coding is required! It can automate your day-to-day tasks and build workflows between apps that otherwise wouldn't be possible.
To explore a specific, popular use case with Zapier, check out this screencast we recorded about connecting GoReminders to Mailchimp using Zapier: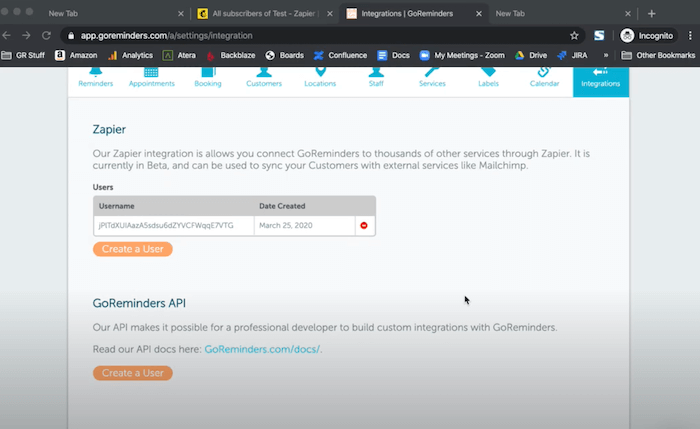 We know you already love using our appointment scheduling app, but with powerful integrations like these, you'll love it even more.