The success of a small business relies on one important factor: increased revenue. But sometimes, that task can seem easier said than done. But if you're looking for an increase in sales but have yet to take your business online, you're doing yourself – and your customers – a great disservice. Maybe you're a mom-and-pop shop who can't find the need to sell your physical products online; maybe you believe your company is too small to start utilizing online booking services. However, whichever way you slice it, online booking is essential for businesses to thrive. Adding an online booking service or appointment booking app can lead to more traffic, which in turn can lead to more sales. 
By implementing an online booking service, you're opening up your company's doors to everyone and anyone – something that simply can't happen if your business isn't using the technology that is so readily at its fingertips. By focusing on this new way to get customers in your doors, your revenue has an endless potential for growth. Below, we break down just how online booking can increase sales. 
Online Booking Helps To Create a Seamless Booking Process 
If a customer has to jump through hoops just to schedule an appointment, the likelihood of turning that person into a repeat customer seems unlikely. Reaching a company's voicemail, being placed on hold, or waiting 24 hours for an email response is a customer's nightmare, which is why having appointment scheduling software with a built in online booking platform that's easy to navigate can eliminate those stressors completely. If your company is working with technology and not against it, you're providing the customer with the simplest, easiest way to book – which means an increase on your conversion rates.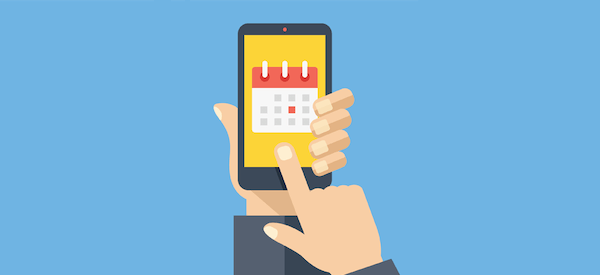 Customer Testimonials Can Be Front and Center
Chances are, if you've ever wanted to check out a new restaurant that has recently opened, a quick internet search will direct you to reviews from customers who have dined there. And we're also willing to bet that if you see glowing reviews of that restaurant, you're already checking your calendar to make a reservation. That's because customer feedback provides potential customers the value of knowledge and reassurance. Asking for customer feedback via a text blast app is a useful feature for any business. Customers want to feel that they can trust the company they are using – give them that peace of mind with testimonials from pleased, happy clients.
Online Booking Can Streamline Payments
While not every customer jumps at the chance to give out their credit card information online, offering more than one kind of payment option will help appeal to a variety of audiences. While this particular aspect of online booking is entirely optional, it can widen the net of potential customers for your business. Allowing customers to choose whether or not they would like to pay for your services online simply opens a new door for your business to earn money.
Let Your Company's Personality Shine
Having an online presence is important for many reasons, but showcasing what your company stands for is often an underrated priority. You have the power to reel customers in with your mission and place the focus on your company's value simply by creating a website that makes the customer want whatever it is you're selling. Depending on what kind of business you run, consider getting playful with wording, font, or color choices, and highlight anything that would increase the customer's experience on your site. The more a potential customer likes your company, the more willing they will be to give your service or product a chance. 
Adding online booking services is a surprisingly simple way to help your small business turn prospects into revenue. When a prospect has the ability to create and manage their appointments online, it gives your company the chance to experience growth and, more importantly, happy customers.