Scheduling and Reminders for Non-Profits, Volunteers & Organizations
Automated appointment reminders for nonprofit organizations. Great for scheduling volunteers ahead of time. Excellent for schools, clubs, child services, blood banks, religious organizations and more!
Try It Free
Our scheduling and reminders app is used by nonprofit organizations, schools, blood banks, religious organizations and more. This simple scheduling & appointment reminder app saves you time and helps save money on your organization's budget. We make it easy for you to schedule your volunteers and coordinators. Cut the time you spend scheduling in half, and save time knowing you don't need to manually remind each of your students or volunteers. We love not-for-profit organizations that help our communities so we're offering you a 20% discount! Use GoReminders online on any device - computer, iPhone, iPad, or Android phone or tablet.
Reviews of GoReminders from Non-profit Users
Since we started using GoReminders our volunteers remember to show up for their scheduled shifts. We use GoReminders to remind volunteers of their scheduled shifts and it has eliminated our problem with no-shows! GoReminders is very easy to use, and it takes me about 20 minutes to set up an entire month's reminders. If someone's schedule changes and I need to edit which volunteer will be on a shift, it takes only seconds to make a change. GoReminders has been instrumental in making sure volunteers to show up, and the volunteers thank us for the reminders! It's easy to use, takes little time, and has helped us keep our shop open every day.

- Linda, Scheduler for Happy Dragon
I manage donor recruitment for a small community blood bank in northern California. I want to thank you for providing an option for small and non-profit organizations without a huge investment. It's often difficult to find a balance between 90% functional freeware and an investment that I'd have to lay someone off to afford. GoReminders seems like a great balance.

- John from Northern California Community Blood Bank
GoReminders has been immensely helpful for me this past school year! I am the Club Coordinator for my high school's Student Volunteer Board and the club meets about once a month. The club's members are also all of our go-to students when volunteer opportunities pop up around the community and school. GoReminders cuts my time in half when contacting other students. Before I found GoReminders, I had to individually message about 40 students to remind them what they signed up for that month and when the club was meeting. All of our members signed up on paper at various meetings, some listing phone numbers and others emails. Having a platform where I reach them all without wasting most of my free time texting and emailing has been great! Also, having all my contacts in one place is an amazing tool instead of flipping back and forth between 5 sheets of handwritten contacts like I used to do. I highly recommend GoReminders to entrepreneurs, students and businesspeople alike.

- Grace G., coordinator for a high school student volunteer club
I researched quite a few reminder programs and chose GoReminders because it gave me the ability to have data and messages stored for repeat use. I like being able to have several messages saved as we need to remind volunteers of different roles that they have within our organization. We frequently schedule ahead of time and then send the schedules to the volunteers who don't always put the events on their personal calendars. Now I have a way to gently remind them as the date they are needed gets closer.

- Judy, Administrative Assistant
Schedule appointments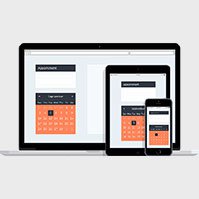 Reminder received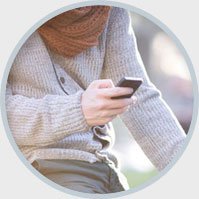 Client shows up!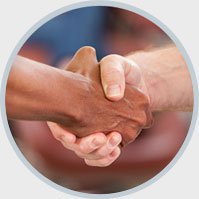 Our scheduling & reminder app saves you time and makes you money. We make it easy for you to schedule volunteers online in our software - on any computer, iPhone, iPad, or Android device. Your clients will receive automatic text reminders for when they need to be somewhere or do something (or email reminders if they want...or both or none!).
Send reminders to your clients. Try it free!