Tattoo Shop Appointment Reminders App
Stop those no shows! Automated appointment reminders for tattoo shops, saves you time and impresses clients.
Try It Free
Why GoReminders works well for tattooers
We surveyed our users and found that on average they save 33 minutes per day and $527 per week by using GoReminders to automate appointment reminders and cut down on no-shows/no-calls.
Our most popular plan costs $30/month, it pays for itself with one saved appointment.
Easy to get started - 10 second setup and completely free to try for 2 weeks. No training needed!
We're focused on simplicity and making it easy for people to save time and increase revenue.
Automated - you enter the appointment and then GoReminders automatically reminds your customer without you having to go in and trigger the reminder.
You'll be able to immediately start having automatic text and email reminders get sent to your clients. No need to setup lots of stuff first.
You can grow into powerful features, such as custom reminder messages, detailed sequences of messages, adding locations or staff members or services.
Feedback from Tattooers who use GoReminders
"We have had only one no show in the bast 6 or 7 months that we have been using them." (After 10 no-shows in a couple weeks before starting to use GoReminders.)
"Weary of working with a new service we agreed to try it on a month to month basis for 3 months after a couple weeks we saw the value and have since changed over to yearly and saved a bit of cash."
"My artists also value the confirmations and rescheduling responses sent to them so they are aware of of their own scheduling and/or last minute changes that they need to make."
"It is so easy to use and the features allow me to keep track of appointments for several artists in a busy Tattoo studio."
"I love that we're able to separate not only the artists but also the different services we offer allowing us to set the type of appointment so we know whether to set up for consultations, decorative, cosmetic or Areola tattooing."
"You can even set up a reminder to the artist as well so they know to have artwork done for the appointment."
"One challenge for Aztek Ink was last-minute cancellations from customers who made an appointment but didn't quite know what they wanted. This left valuable appointment slots empty for this in-demand studio and was causing them to lose money.

Since implementing the GoReminders online scheduler tool as his tattoo shop app, they have been able to schedule text messages to remind clients via about their appointments several days in advance, prompting them to make any final decisions about their tattoos. If a client needs to cancel, the empty slot then has time to be filled by another eager customer."
Testimonial from another tattooer who uses GoReminders:
A few moments of my time and my clients get automatic reminders. Saves me time and they've never had that kind of service at a tattoo shop. My clients always ask "Are you gonna send me a reminder for my next appointment?" Not kidding, they're as impressed as I am!

- Chuck, owner at Firehouse Tattoos
Schedule appointments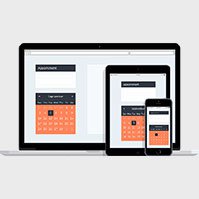 Reminder received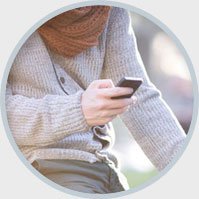 Client shows up!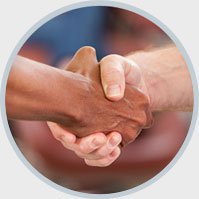 Saves time and make more money using the best appointment scheduling software. We make it easy for you to schedule appointments online in our software - on any computer, iPhone, iPad, or Android device. Your clients will receive automatic text reminders for appointments (or email reminders if they want...or both or none!).
Send reminders to your clients. Try it free!