Booking Appointments Online Improves Customer Experience
A positive customer experience is typically the highest priority when it comes to small businesses, and in the world we live in, that doesn't necessarily mean an in-person experience. With billions of people using smartphones with the internet at their fingertips, it would be foolish for your company not to consider having some sort of online presence, especially when it comes to booking appointments. While you might think that your company is too small for — or wouldn't benefit from —  online booking, you might want to reconsider. Small to medium-sized businesses have potential to not only make their day-to-day more efficient by offering online booking, but they also have a huge opportunity to be seen on a larger platform, which in turn means more new potential customers. The best part? The work required on your end is minimal, and the payoff could be exponential. We have four reasons all small businesses should offer online booking.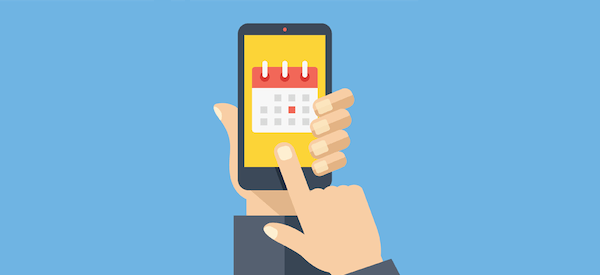 How Online booking makes for a better user experience
We live in a world that's dictated by time, and people are busier now more than ever. Customers want the quickest, easiest way to schedule an appointment: through the convenience of self-service. While it may feel like online booking takes away from a more personalized customer experience, that notion is heavily outweighed by the fact that nowadays, people expect the option of booking their own appointment without ever having to make a phone call. Pretty convenient, right? 
Your business can receive bookings 24/7
Gone are the days when customers needed to contact a business during working hours in order to create an appointment. Offering online booking allows customers to schedule and confirm their appointment, no matter what time of day or night. Allowing customers to book an appointment online regardless of time also ties into – you guessed it – a better user experience. 
Your employees can spend time on other important priorities
Having an online booking system is not only good for your customers, but for your employees, too. Automating the appointment-booking side of your business means having employees spend less time on the phone scheduling or confirming consultations or responding to voicemail and more time on the customers who are currently in your waiting room. Online booking also decreases the chances of human error, like double-booking or jotting down incorrect information that would ultimately lead to a scheduling mistake. Let the appointment scheduling software do the work for you!
Online booking can help reduce the risk of no-shows
Small businesses know all too well that no-shows can be a detriment to your company, both financially and for your company's sake of time. With online booking, when customers confirm appointments (whether that's through email or SMS / text), they can be synchronized into their personal calendar, or can be found within seconds on their smartphone – something that a phone call or voicemail simply cannot recreate. Having a tangible confirmation at the tip of your customers' fingers can minimize the amount of no-shows, saving your company from lost income or an empty time slot in your daily schedule.